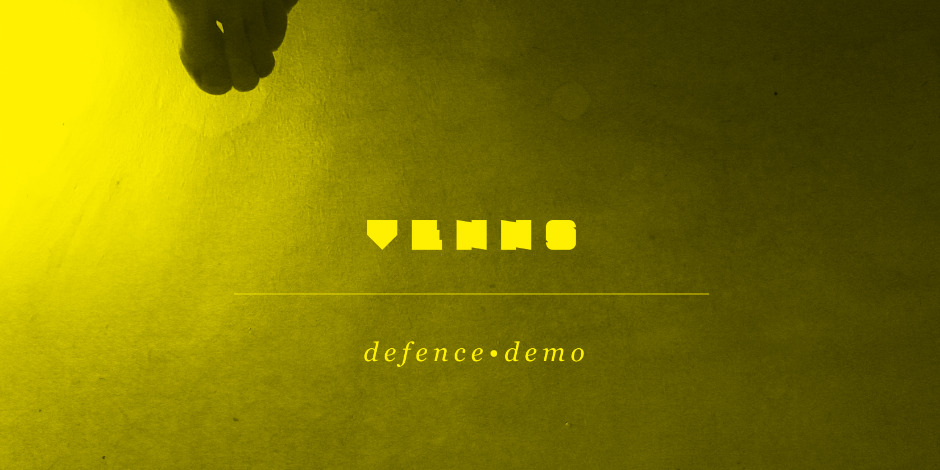 Celebrating September's Bandcamp Friday with the release of the Venns instrumental, demo track "Defence". Another Bunn Bandcamp, monthly exclusive.
This choppy, gnarly, off-kilter, blast track ripe with meaty punches marks the 4th and final track towards the upcoming 4 song follow-up to the 2013 "Red Carpet" EP". Composed over the month of September for release October 1st for Bandcamp Friday. "Defence"  
Specs for nerds: 
PRS SE Mushok Baritone • A1 Standard / Bunnsonics Venns Helix Pack / Left & Right 
Roy Custom 5 Bass • A0 Standard / Bunnsonics Venns Helix Pack / Center 
Drums • Toontrack EZ Drummer II / DFH Kit / Bunnsonics Venns Drum Session 
DAW • Reaper VI+ 
Next Steps • Theo to complete lyric writing and vocal arrangements. Scott to finalize musical arrangements, re-record all guitar and bass performances with uniform tones. 
Vocal recording will be done off site, most likely at Barbra Studios, owned and operated by Tyler Semrik Palmateer (Mare, The End, Barbara) 
Tracks to be included • "Serve", "Opponent", "Foul", and "Defence". 
Target completion first quarter of 2022 
Preview • All Venns demo tracks for this release 
https://thebunn.bandcamp.com/track/serve 
https://thebunn.bandcamp.com/track/opponent 
https://thebunn.bandcamp.com/album/foul-demo 
https://thebunn.bandcamp.com/album/defence-demo